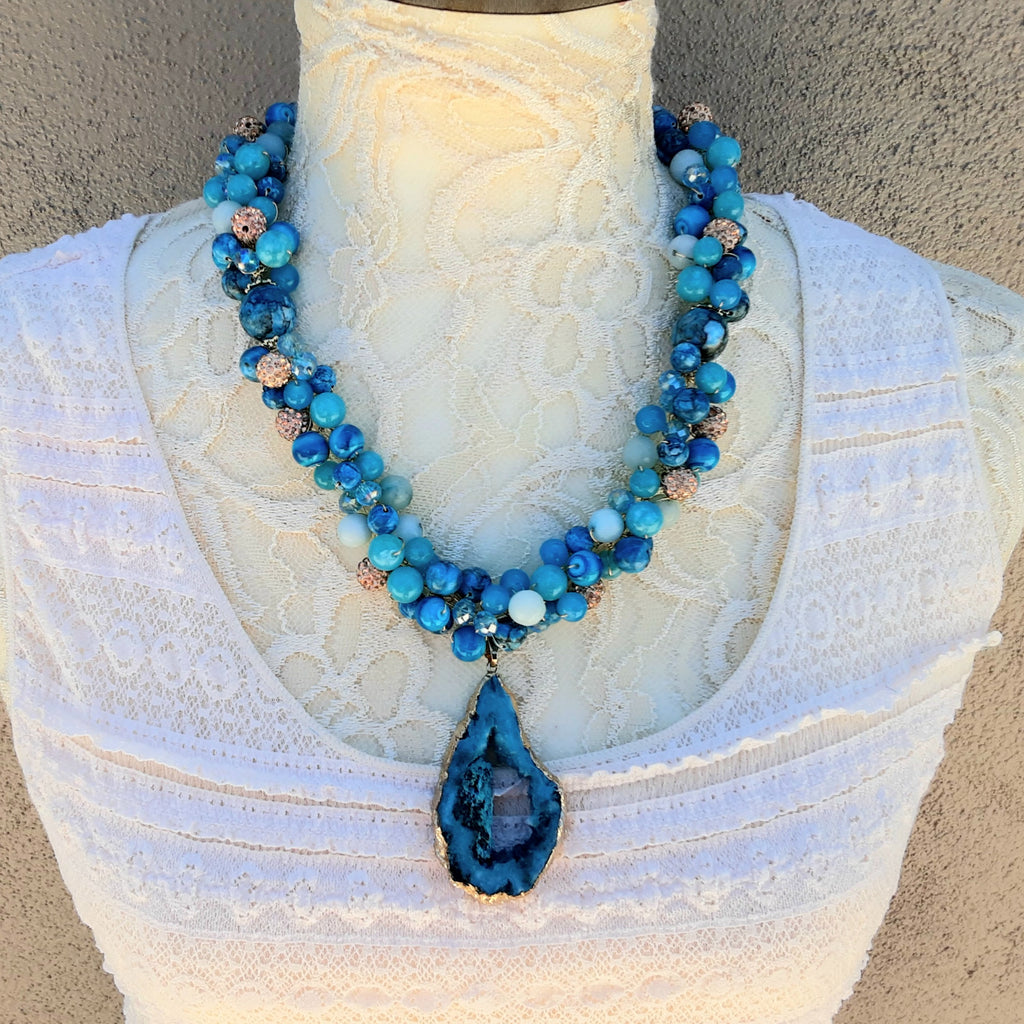 Real Turquoise Gemstone Statement Necklace - Mother of the Bride Cluster Bib - Unique Chunky Gift for Her
---
Real Turquoise & Amazonite Gemstone Statement Necklace was Designer Inspired but instead of the Classic Designer Pearls I chose to make it with 5 different types of turquoise and Amazonite gemstones and a stunning Huge Druzy Geode Pendant.

This necklace was designed for women that love to get compliments on their exquisite unique tastes.

Turquoise is know for it's calming properties and Amazonite too is has very soothing properties. Gather the Compliments while feeling the Zen.

*** 5 Different Types of Turquoise & Amazonite Gemstone Beads
*** 24" length plus a 3" gold plated extender chain
*** Twisted Wire
*** Free US Shipping
*** Free Matching Earrings
*** Ships in 1 Day
*** Gift Wrapping

This is my original wire wrapping technique I invented called The Twisted Sister. Every Twisted Sister is a One of Kind Statement piece that is very sculptural yet lays flat on your neck and is surprisingly light weight considering the stones are real.

Enjoy!

Free US Shipping!
If you would like to join The Twisted Sister's and receive my newsletter which is a fun romp on Jewelry, Fashion and Lots of Giggles click HERE. It is so fun!
---
Share this Product
---
More from this collection
Liquid error (layout/theme line 376): Could not find asset snippets/spurit_uev-theme-snippet.liquid