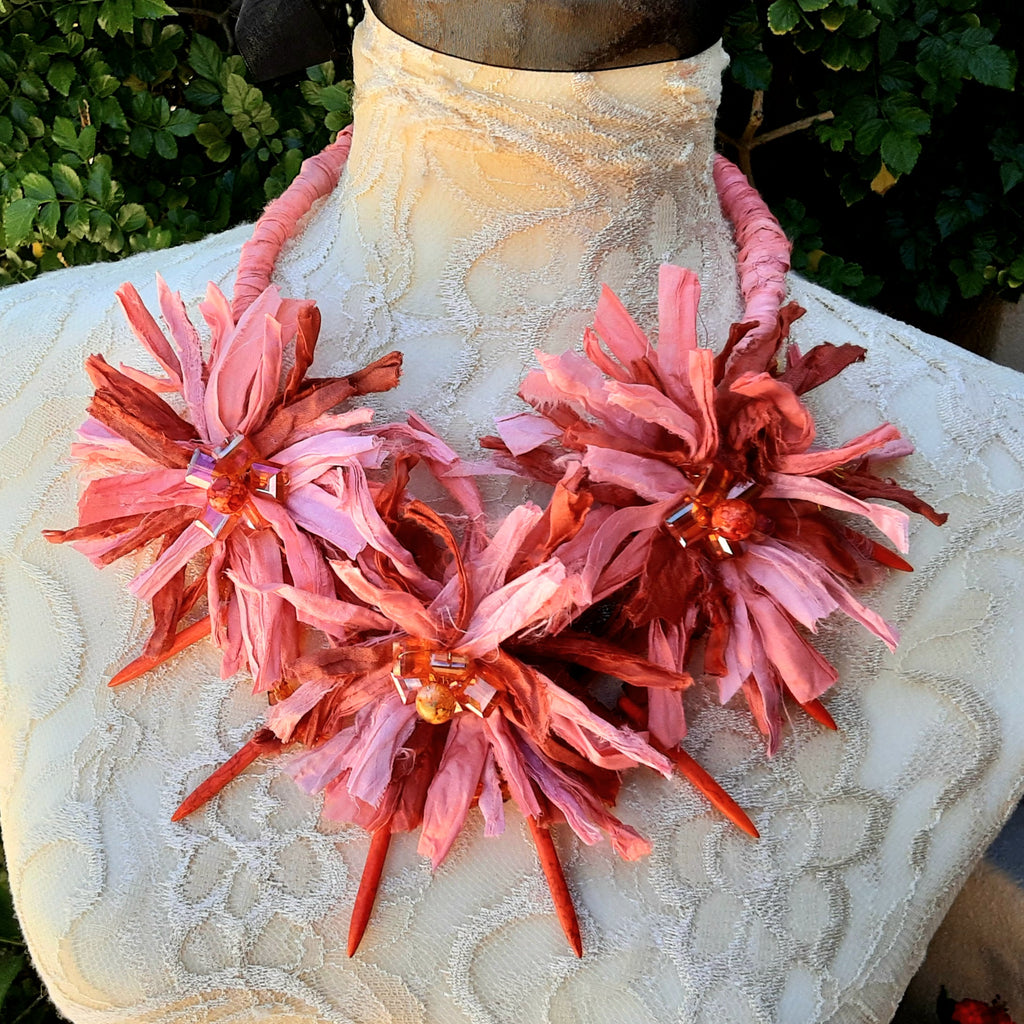 Colorful Sari Ribbon Statement Collar, Recycled Sari Silk Gift for Her, Unique Fabric Handmade Jewelry
---
Beautiful Pastel Recycled Sari Silk Ribbon, Iridescent Beads and Twisted Wire Flowers are strung to make this stunning necklace. 3 Beautiful sari silk handmade flowers are used as the focal point. Adorned with Howlite Orange Spikes.
This truly captures your Avent Garde Spirit! This one of a kind necklace is handmade by me. The color is just beyond delicious. Necklace collar measures 19 inches and ties in the back so you can adjust it to any length.

Are you a More is More Kind of Person? Do you adore getting tons of compliments on your fashion sense? Then this Beauty is for YOU!

*** Sari ribbon
*** 36" length Tie
*** Flower Collar
*** Free US Shipping
*** Gift Wrapping Available
The yarn is a beautiful handmade sari silk ribbon, dyed and made for us by a group of women in deprived areas of India. Spinning and making this sari ribbon is their only source of income. I am proud to support these women.
Free US Shipping
If you would like to join The Twisted Sister's and receive my newsletter which is a fun romp on Jewelry, Fashion and Lots of Giggles click HERE. It is so fun!
---
Share this Product
---
More from this collection
Liquid error (layout/theme line 376): Could not find asset snippets/spurit_uev-theme-snippet.liquid